Roof is the most important part of your home and covers around 50 percent of your home building.  This is part of the home that is open to weather and might get wear and tear over the time. This is why you need to pay your special attention to it so that you can keep it in good health even decades after of its installation. Whenever you see that moisture is occurring on your wall due to the water leaking from the small holes in your roofs and damaging the edge of your roof then you need to go for roof repair immediately. You can contact any of the local roofing repair specialists who will repair all kinds of roofing problems.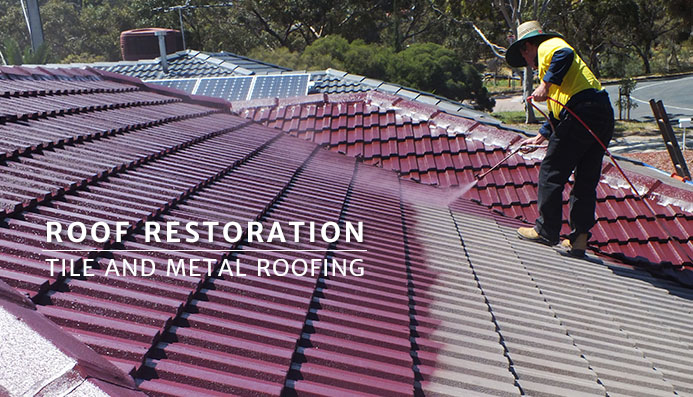 Protect your investment with roofing restoration
Roofs are not the thing that can be reconstructed any time. After all it falls in the category of big investments. This is the reason for why you need to look for the solution that can help you to increase the longevity of the roof of your home and keep it away of issues till years. Roof restoration is the perfect solution to your needs. Restoration includes a number of roofing services such as repairs, roof cleaning, gutter repair, roof recoating and more. You can look at this option as the best alternative to roof replacement which can cost you heavy.
Why make restoration?
Restoration prevents roof leaks and helps to avoid the heavy costs that you might have to make if keeping water leakages unnoticed.

In the restoration, all aspects of the roof are inspected and treated according to the need so that the roof might last for longer time.

Openings, holes and other faults in the roof can be the biggest cause of increased heating and cooling bills. As restoration sorts out all the above issues of roof it helps in reducing the energy bills of your home.