There are the two main gathering points for any homes, but why can't they just be combined together to make everyone happy? For ages, homeowners have tried to find ways to place their designer fireplaces as near to their entertainment areas as possible. After all, who doesn't want to have a cosy evening in front of the fire while catching up on a favouritetv show or having a movie marathon with the whole family?
The solution? A designer fireplace that gives you the best of both worlds. These designs are meant to be the ultimate entertainment area in your home, without the hassle.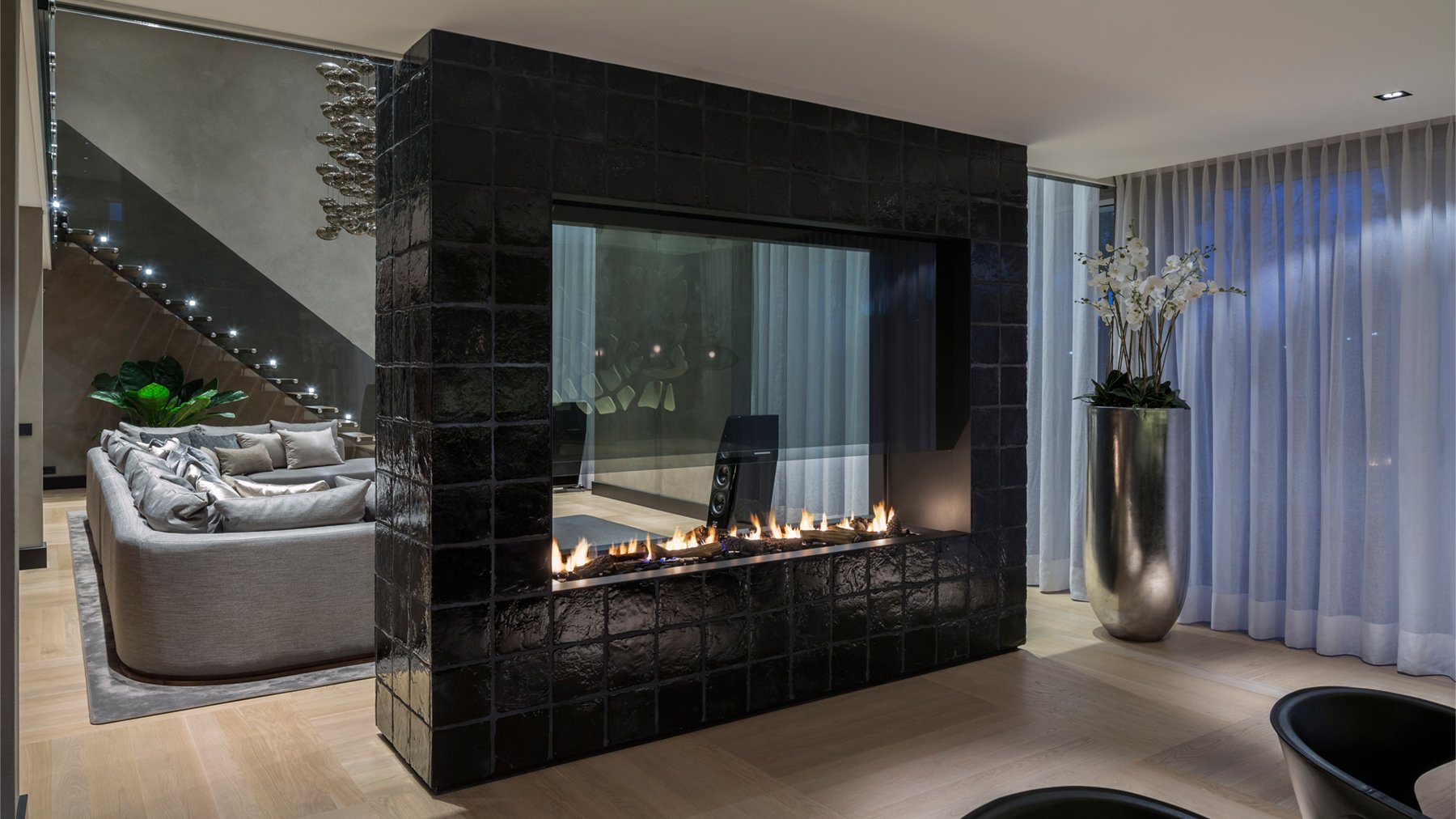 Before, there was a risk of overheating that could occur when the fireplace is too close together with other appliances or home accessories. It traditionally meant that anything above or beside the fireplace—may it be artwork or any other wall-hung décor, had to stay as far away from the fireplace as possible. Fortunately, a lot of manufacturers have solved this conflict by developing a wide range of customizable heat control solutions, exclusively designed to work with any fireplace designs.
It keeps all the beauty and function of the fireplace in one area, but moving the heat anywhere you want it to–another floor, another room, or even directly outside your property. Some advanced systems are even furnished with a programmed shutoff that kicks in if the wall gets too warm, which protects your appliances and other décors from overheating.
By regulating the temperature and efficiently moving the heat away from your fireplace, your television, books, artworks, and everything else in between is well-protected. Since the walls stay cool, you can place anything around your designer fireplaces without having to worry about any fire hazard or safety issues. It also eliminates the need for a mantel with its awkward too-low or too-high placements. But if you love the look of it, you can certainly add it to the design for that traditional look!
Now that consumers know that can combine fireplaces together with their media section, they will definitely be looking for some information regarding the best way to design this modern focal point.
The first question would likely be: What is the best height to hang a television? Experts suggest that an optimal height for TV placement is about four and a half to five feet above the fireplace. Hanging the television to that extent is the ideal height for viewing and comfort because quite honestly, no one likes to get a neck-ache from looking up too high while watching the TV.
Moreover, there's a trending design look which places the media section side-by-side with the fireplace. When installing the TV on the side of the fireplace, the main focus is the balance and harmony of the design. Typically, designers would install the fireplace in the centre, with big cabinets on either side, one of which houses the television.
Everyone can design a homey lounge area where the TV and the designer fireplaces are located on one statement wall. All you need to do is be creative enough to plan everything out.
BIO:
Modus Fireplaces has been in the industry of producing bespoke fireplaces and providing luxury designer fireplaces for homes and hotels in the UK. Together with Europe's top manufacturers, we are able to provide clients great and unsurpassed collection of unique fireplaces. We know that most of their clients have different needs, which is why we will work on site and directly with them to achieve in creating that impressible fireplace.