If you are planning to throw a party for your special friends then you can make your backyard more welcoming by placing the fire pits to warm the surroundings. Nothing is more enjoyable than sitting in the warm especially during chilly winter nights and roasting marshmallows and sharing stories among your loved ones. Before you grab the one you need to consider how much space you need to maintain the safety and which style will look perfect with your furniture style placed outdoors and what will be the strength of your loved ones enjoying the party.
You can choose the latest one from different types of fire pits available in the market or you can buy fire pit burner kit to design fire pit of your choice by yourself. In case, you find it difficult you can purchase the custom fire pit at quite lower prices. Price of fire pits depends on the size and type of fire kit you choose. Listed below are some different types of fire pits which you can grab from online stores:
Wood burning pits: Such fire pits are considered to be the traditional one as they use woods as burning medium which provide warmth and real smoke. This pit is of 3 types that is wood burning grill, brick fire pit and outdoor fireplace. They require high maintenance as you need to chop or buy the woods and also need to keep them in dry place. No matter where you place the woods there will be the risk of insects.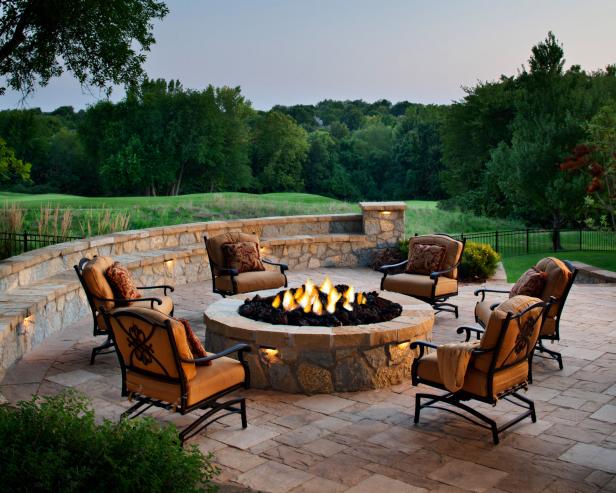 Propane fire pits: These pits are designed uniquely with the help of materials like faux wood or glass or rock pebbles. They offer more convenience to home owners than wood pits by offering beautiful and quality flame. These pits do not need refilling or wood. They are larger in size and are of 3 types, that is, copper bowl fire pit, portable propane pit and fire pit table.